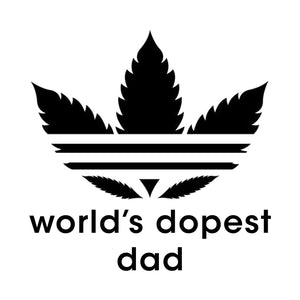 5 Father's Day Gift Ideas for a fiver or less!!
So father's day is coming up and we al know how difficult men are to buy for!!
If you're buying a gift for a Cannabis enthusiast we've got you covered :) 
We stock everything from packs of Rolling Papers, Rolling Trays, Grinders, Lighters, Ashtrays, Pipes, Bongs, Clothing and more!! We can make up custom hampers to suit all tastes and budgets.
Here's our Top 5 Father's Day Gifts for under a Fiver!!
   1. Our R420 fiver special!! This includes 4 packs of RAW Classic Kingsize Slims and 2 books of Classic Tips. These are very popular and practical for any smoker, you can never have enough papers and tips!!
   2. Ashtrays are a popular necessity for all smokers and we've got lots of great designs to choose from, starting at €4. For this selection we're continuing the RAW theme with a RAW ashtray. These metal ashtrays with recognisable RAW branding are €5
    3. Smoking Pipes are a great gift for any smoker, we stock pipes made from Glass, Wood and Metal. All pipes have their own unique features and benefits, but of this we're going to focus on the pocket size Metal Pipes. These sturdy little hitters start at just €5 and come in a variety of colours. Each pipe also comes with a packet of mesh screens that you can easily replace to keep the pipe clean and taste fresh.
    4. Storage is another important issue for smokers, we want somewhere dry and secure to keep our bits. We have lots of storage options, from a single joint holder to a full stash box, the variety and choices are endless. We'll come back to the RAW theme again for storage, as they offer options for all situations. The metal tins shown below are €5 and a perfect size for papers, tips a lighter and a small grinder. They also come in the Classic beige colour or the Black you see here.
   5. We couldn't have a father's day list without mentioning socks!! Every dad loves getting socks as gifts, even if we don't admit it!! We have a variety of styles in stock starting at just €4. They're a practical and fun gift that'll put a smile on their face every time they put them on :)
So that's 5 practical and fun gifts that any Cannabis fan would be happy to receive. These can be easily added together to make a hamper, especially matched with a Rolling Tray. All products are listed individually in our shop. If you'd like a hamper or giftset made up, please contact us with your requirements.
---